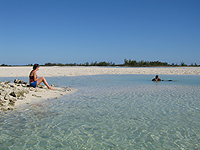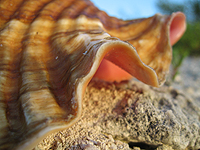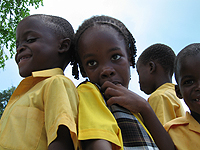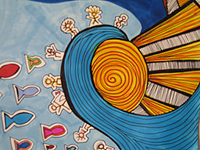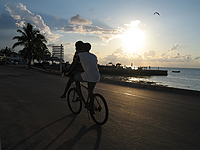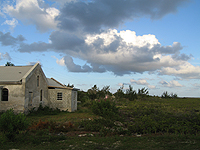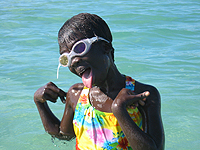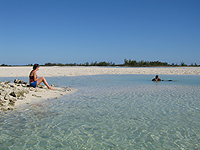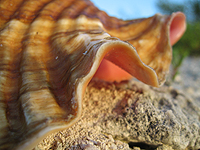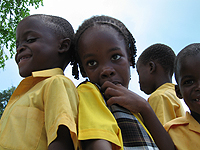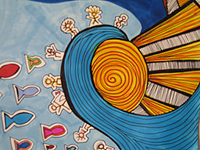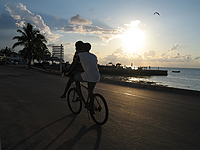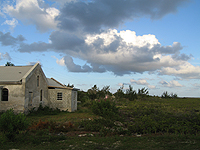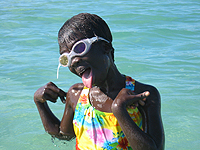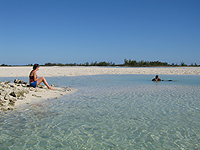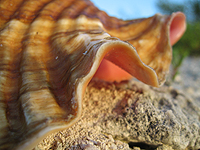 Select Press & Screenings
FREE SWIM GUIDE FOR EDUCATORS AND CHANGEMAKERS - Now Available for Free Download
"Watch 'Free Swim' - A documentary on the paradox of coastal people not knowing how to swim" featured in IndieWire, July 14, 2014.

FREE SWIM sends ripples of inspiration from the Bahamas to the Maldives.
A film by Jon Bowermaster is in the works for Fall 2014. Stay tuned...

Chanti Media, Carribean Film Academy & Caribbean Film Corner present Easter Screenings: Best of Caribbean Film. Nevis, West Indies. April 19 – 21, 2014.

Social Change On Film Workshop. Swearer Center for Public Service, Brown University. November 2013.

FREE SWIM airs on TV station Cayman 27, with the support of Cayman National Cultural Foundation
July 1st, 2012 at 11AM
July 5th, 2012 at 8PM
July 8th, 2012 at 11AM
Seaflower EcoCultural Festival
Providence Island, Columbia
April 27th, 2012 at 7:30PM
Proud to have We, Sea in the hands of Panos Caribbean for Haiti and Jamaica
FREE SWIM and We, Sea profiled by MAKE A SPLASH – USA SWIMMING FOUNDATION as some of the best resources to use in water safety programs
FREE SWIM and We, Sea are in the National Art Gallery of the Bahamas gift shop!
St. John Film Society, US Virgin Islands
St. John School of the Arts, Cruz Bay
October 11th, 2011 at 7:30PM
Featuring guest speaker Dean Doeling of Using Sport for Social Change

Seaflower Festival (South American premiere)
San Andres Island, Columbia
Cotton Cay Hall, Hotel Sunrise Beach
Thursday, September 15th, 2011 at 8:30P M
Free Swim will be the opening film for Los Pueblos del Mar facilitated by Universidad Nacional de Columbia
International Cineregatta Festival
September 1st - 4th, 2011
1 promenade M. Joffre, 85100 Les Sables-d'Olonne, France
Les Écrans de la Mer (French premiere)
Congress Hall "Le Kursaal", Dunkerque, France
Sunday, July 3rd, 2011 at 10AM

BIFF Films In The Square
Rawson Square, Nassau, Bahamas
Friday, June 24th, 2011 at 8:00pm

Traveling Caribbean Film Showcase
May 2011 Destinations: Panama & Barbados

Trott House - Cafe des Arts
Charlestown, Nevis, West Indies
Friday, May 13th, 2011 at 7PM

Ocean Conservation Educator Worskhop, Nevis, West Indies
"Sustainable Matters" writer Marsha Smith blogs about the workshop here

FREE SWIM featured on the homepage of TakePart.com - Inspiration to Action

"Why don't Bahamians teach our children how to swim?" in Bahamas Local, December 16, 2010
Mois du Film Documentaire, Guadeloupe, French West Indies
Friday, November 19th, Ciné-Théâtre of Lamentin
Additional screenings in the public library Nov. 18th and 25th
Traveling Caribbean Film Showcase, Nassau, Bahamas
Thursday, October 7th at 6PM, The Historical Society Building
Montreal International Black Film Festival, Montreal, Canada
Saturday, October 2nd at 6PM, NFB Cinema
Center Aisle Cinema, Water Your Mind Series, Columbia Public Library, MO
June 30th @ 7pm
Virtual videoconference Q+A with director after the screening!

FREE SWIM inspires Linden Wolbert of Mermaids In Motion to support Swim To Empower
WATCH Linden's new PSA for Swim to Empower
READ 20/20's story about Linden's underwater activism
WATCH 20/20's show SUPERHUMANS, featuring Linden's work

Living Oceans Foundation joins BREEF and the Center for Health and the Global Environment
Saturday, May 1st @ 8PM - Rumrunner Room, Sheraton Hotel
Educator Workshop, Nassau, Bahamas
Read more about this exciting collaboration with FREE SWIM in The Nassau Guardian
Muestra Itinerante de Cine del Caribe
Traveling Caribbean Film Showcase
Instituto Cubano del Arte e Industria Cinematograficos - ICAIC

San Francisco Ocean Film Festival - February 7, 2010 @ 1PM
THEATRE 39, The Embarcadero and Beach Street, San Francisco
Read SFOFF's Filmmaker Q+A

Fans of Film Green Festival - WINNER
WINNER - "Best Full Feature in Category: Film and Social Change"

Maritime Film Festival
East End Seaport Museum, NY

Bahamas International Film Festival - December 10 - 17, 2009
Saturday, Dec. 12th - 11:30AM - JFK Galleria Cinema
Monday, Dec. 14th - 7PM - National Art Gallery of The Bahamas

International Film Festival South Africa, November 2 - 8, 2009 - FINALIST

La Femme Film Festival - October 18, 2009
10AM, Davidson/Valentini Theatre, 1125 N McCadden Place, Los Angeles

The Cape Ann Community Cinema, Gloucester, MA - October 13, 2009 at 7:30pm
Join us for a pre-screening party at 6:30pm! Sponsored by THE HIVE

"SWIM TO EMPOWER"- Feature article in The Nassau Guardian, September 30, 2009

"FREE SWIM WINS PATAGONIA-SPONSORED FILM AWARD" in The Cleanest Line

Newburyport Film Festival - September 25 - 27, 2009

Culture Unplugged: Humanity Explored Film Festival - Watch it by clicking here!

DocuWest Film Festival - August 6 - 9, 2009 - FINALIST

"Olympics' Chief Supports Bahamas 'Swim to Empower' in Eleuthera" - The Bahamas Weekly, July 1, 2009

"DISCOVERING THE JOYS OF THE SEA" - Feature article in The Nassau Guardian, June 22, 2009

Celebrate the Sea Festival, June 12 - 14, 2009 - FINALIST

Blue Ocean Film Festival, June 10 - 14, 2009 - WINNER
WINNER "BEST OF OCEAN SPORTS" - category award sponsored by Patagonia
Awarded to the film most effective and innovative in relating ocean sports stories or competitions to conservation and appreciation of the oceans.

Sarasota Fringe, 2009

Earth Day at Brown University, April 22nd, 2009

Bates College, May 13th, Pettengill Hall, 7:30pm